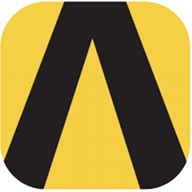 ANSYS
Ansys publishes engineering analysis software across a range of disciplines including finite element analysis, structural analysis, computational fluid dynamics, explicit and implicit methods, and heat transfer.
Component Recommendations

Processor
ANSYS Mechanical + ANSYS Fluent
ANSYS Mechanical and ANSYS Fluent take full advantage of all available CPU cores. Therefore, the more cores the better. We recommend dual processor configurations for maximum performance.
Please note that ANSYS software is relegated to a specific number of cores, therefore you should choose a configuration that will maximize the performance of your core license.

Memory
In general, 3-6GB of RAM per CPU core is recommended. For example, if you select a single 12-core processor, 32GB will suffice for basic tasks or 64GB for more demanding workloads.

Storage
We recommend having two drives which provides the best performance:
Primary Drive: SSD for the operating system and software
Secondary Drive: another SSD, or for better performance, an NVMe Flash Storage Drive (the "HP Z Turbo Drive") for active project files
If you need additional storage for large, infrequently accessed files, we also recommend one or more 4TB, 6TB or 8TB+ hard drives. Hard drives also work well for storing export files as the export/rendering process is generally not write intensive.

Graphics
ANSYS takes advantage of GPU acceleration, however according to benchmarks, performance gains are more significant with more processor cores vs. using GPU acceleration. Therefore we recommend maximizing your core count instead of going with a high-end graphics cards. We recommend a Quadro M2000 in this situation.
If you're maximized your core count and want added performance, then we recommend high-end Quadro graphics card such as the M5000 or a Tesla accelerator.

Chassis
The Z840 is recommended if you require dual processors or dual high performance graphics cards. The Z840 can support up to 6 hard drives or 10 SSDs.
The Z640 is recommended if you require a single high-end processor or single high-performance graphics card. You can always add a second processor and double the memory at a later date using the optional Z640 processor riser. The Z640 can support up to 4 hard drives or 6 SSDs.
The Z440 is recommended if you require a single processor with a low core count or mid-range graphics card. The Z440 can support up to 4 hard drives or 6 SSDs.
---
Configuration Recommendations