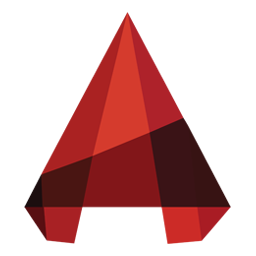 AutoCAD
AutoCAD is a commercial computer-aided design (CAD) and drafting software application. Developed and marketed by Autodesk. AutoCAD is used across a wide range of industries, by architects, project managers, engineers, graphic designers, and many other professionals.
Component Recommendations

Processor
Design, Modeling
Selecting the number of processing cores in your AutoCAD workstation is critical. 2D design and 3D modeling within the software relies primarily on a single processor core. Since the clockspeed of that core determines performance more than any other variable, a workstation with less cores (but higher clockspeed) is ideal. Therefore we recommend 4-core, 6-core and 8-core processors with a clockspeed of 3.0GHz and above.

Memory
In general, 3-6GB of RAM per CPU core is recommended. For example, if you select a single 12-core processor, 32GB will suffice for basic tasks or 64GB for more demanding workloads.

Storage
We recommend having two drives which provides the best performance:
Primary Drive: SSD for the operating system and software
Secondary Drive: another SSD, or for better performance, an NVMe Flash Storage Drive (the "HP Z Turbo Drive") for active project files
If you need additional storage for large, infrequently accessed files, we also recommend one or more 4TB, 6TB or 8TB+ hard drives. Hard drives also work well for storing export files as the export/rendering process is generally not write intensive.

Graphics
For manufacturing, product design, architecture and engineering applications, we recommend an NVIDIA Quadro graphics cards as opposed to GeForce GTX cards. Quadro cards are officially tested and supported by companies like Autodesk and Dassault and are more reliable. Most importantly, unlike GTX cards, they have double precision floating point calculations (FP64) capability enabled, which is essential for these types of applications.
If working mostly with 2D models, we recommend a Quadro M2000 or M4000.
If 3D modeling plays a large part in your workflow, we recommend a Quadro M5000.

Chassis
The Z840 is recommended if you require dual processors or dual high performance graphics cards. The Z840 can support up to 6 hard drives or 10 SSDs.
The Z640 is recommended if you require a single high-end processor or single high-performance graphics card. You can always add a second processor and double the memory at a later date using the optional Z640 processor riser. The Z640 can support up to 4 hard drives or 6 SSDs.
The Z440 is recommended if you require a single processor with a low core count or mid-range graphics card. The Z440 can support up to 4 hard drives or 6 SSDs.
---
Configuration Recommendations