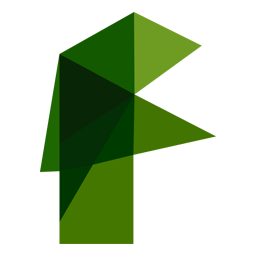 Flame
Flame offers tools for fast, interactive 3D visual effects, finishing, compositing, advanced graphics, color grading, conform, editorial, and look development.
Component Recommendations

Processor
Compositing
Video compositing relies on both a high amount of CPU cores and high clockspeed. Therefore we recommend 6-core, 8-core and 12-core processors over 3.0GHz. According to benchmarks, dual processor configurations provide the best performance.
Note: Flame is only compatible with Linux, not Windows. CentOS Linux is recommended for your configuration.

Memory
In general, 3-6GB of RAM per CPU core is recommended. For example, if you select a single 12-core processor, 32GB will suffice for basic tasks or 64GB for more demanding workloads.

Storage
We recommend having two drives which provides the best performance:
Primary Drive: SSD for the operating system and software
Secondary Drive: another SSD, or for better performance, an NVMe Flash Storage Drive (the "HP Z Turbo Drive") for active project files
If you need additional storage for large, infrequently accessed files, we also recommend one or more 4TB, 6TB or 8TB+ hard drives. Hard drives also work well for storing export files as the export/rendering process is generally not write intensive.

Graphics
For post production video editing, we recommend NVIDIA GeForce GTX graphics cards as they provide high performance at a great value compared to Quadro cards.
For lower budget systems, we recommend a single NVIDIA GeForce GTX 1080 Ti. If you require support for 10-bit displays, we recommend adding a Decklink card as well.
For higher budget systems, we recommend a single NVIDIA GeForce Titan Xp, which is currently the top of the line GeForce card with the latest architecture. It also supports 10-bit displays, so no need to add a separate Declink card.
If you are considering a dual graphics card setup, then we recommend two GTX 1080 Ti cards (as opposed to two Titan Xp cards) since it provides extreme power at a great value and utilizes less power from the power supply.

Chassis
The Z840 is recommended if you require dual processors or dual high performance graphics cards. The Z840 can support up to 6 hard drives or 10 SSDs.
The Z640 is recommended if you require a single high-end processor or single high-performance graphics card. You can always add a second processor and double the memory at a later date using the optional Z640 processor riser. The Z640 can support up to 4 hard drives or 6 SSDs.
The Z440 is recommended if you require a single processor with a low core count or mid-range graphics card. The Z440 can support up to 4 hard drives or 6 SSDs.
---
Configuration Recommendations