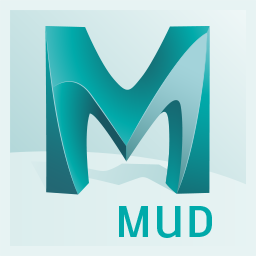 Mudbox
Mudbox is a proprietary computer-based 3D sculpting and painting tool. It's primary application is high-resolution digital sculpting, texture painting, and displacement and normal map creation, although it is also used as a design tool.
Hardware Recommendations

Processor
3D Modeling
Building meshes, extruding polygons and other 3D modeling tasks are single-threaded, meaning they only utilize one CPU core. If using this software mostly for modeling, we recommend a 4- to 6-core processor with a high clockspeed (3.5GHz and above).
Animation
Like 3D modeling, animation is also single-threaded. Therefore a processor with high clockspeed and 4 to 6 cores is also recommended.
Rendering
While 3D modeling and animation only utilize one CPU core, rendering is a highly multi-threaded task and therefore a high amount of CPU cores will provide better performance.

Graphics
For post production video editing, we recommend NVIDIA GeForce RTX graphics cards as they provide high performance at a great value compared to Quadro cards.
For lower budget systems, we recommend the NVIDIA GeForce RTX 3060 Ti.
For higher budget systems, we recommend the NVIDIA GeForce RTX 3080 Ti.
For ultimate performance, we recommend the NVIDIA GeForce RTX 3090.

Storage
We recommend having two solid-state drives which provides the best performance:
Primary Drive: SSD for the operating system and applications
Secondary Drive: SSD for active projects; a dedicated SSD will offer optimal performance
2.5-inch SATA SSD performs at ~500MB/s
M.2 NVMe PCIe 3.0 SSD performs at ~2500MB/s
For long term storage or backup, infrequently accessed files, we recommend a 4TB to 18TB hard drive. Hard drives also work well for storing export files as the export/rendering process is generally not write intensive.

Memory
In general, 3-6GB of RAM per CPU core is recommended. For example, if you select a single 12-core processor, 32GB will suffice for basic tasks or 64GB for more demanding workloads.
---
Configuration Recommendations
---
Running additional applications on this system?
The recommended components and configurations provided on this page are specific to this software. If you plan on running other applications, please view our recommendations for them as well and choose a configuration that best suits the needs of the application requirements collectively. Feel free to contact us for further assistance.