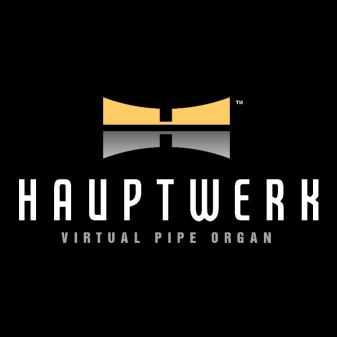 Hauptwerk
Hauptwerk is state-of-the-art virtual instrument software bringing the world's best pipe organs within reach of musicians everywhere.
Component Recommendations

Processor
Mixing, Plugins, Exporting
For digital audio production, it is beneficial to have more processor cores rather than a higher clockspeed per core. Therefore we recommend an 8-core processor for the Z440, an 18-core or 22-core processor for the Z640, or dual 18-core or dual 22-core processors for the Z840.

Memory
In general, 3-6GB of RAM per CPU core is recommended. For example, if you select a single 12-core processor, 32GB will suffice for basic tasks or 64GB for more demanding workloads.
If you are using many virtual instruments and plugins, we recommend 8GB per core.

Storage
In general, we recommend a two to four drive configuration depending on your budget and desired performance level:
Primary Drive: SSD for the operating system, software and plugins
Secondary Drive: another SSD, or for better performance, an NVMe Flash Storage Drive (the "HP Z Turbo Drive") for active project files and disk cache
Optional Third Drive (SSD or HDD): rather than store the samples on the secondary drive, placing them on a third drive can improve performance and free up space
Optional Fourth Drive (HDD): storage for the larger sound libraries on a hard disk drive which is

Graphics
This application doesn't utilize (or makes slight use of) GPU acceleration, so a high-end graphics card is not required. Therefore, we recommend a Quadro M2000.

Chassis
The Z840 is recommended if you require dual processors or dual high performance graphics cards. The Z840 can support up to 6 hard drives or 10 SSDs.
The Z640 is recommended if you require a single high-end processor or single high-performance graphics card. You can always add a second processor and double the memory at a later date using the optional Z640 processor riser. The Z640 can support up to 4 hard drives or 6 SSDs.
The Z440 is recommended if you require a single processor with a low core count or mid-range graphics card. The Z440 can support up to 4 hard drives or 6 SSDs.
---
Configuration Recommendations