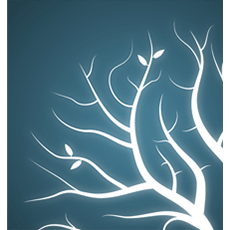 Act-3D
Lumion simplifies the rendering process by taking the setup to completion phase from days to hours. The software is designed to allow for last minute changes and can update an existing render is just a few minutes.
Component Recommendations

Processor
As Act-3D does not use the CPU for rendering, a CPU with a high core count is not required. However, a fast multi-core CPU will significantly improve the scene loading speed. Therefore we recommend a processor with 4 to 6 cores.

Memory
In general, 3-6GB of RAM per CPU core is recommended. For example, if you select a single 12-core processor, 32GB will suffice for basic tasks or 64GB for more demanding workloads.

Storage
We recommend a solid-state drive (SSD) for the operating system and software.
In addition, we recommend a 4TB or larger hard drive for storage of the pre-rendered assets or the rendered export files if storing these files locally. Hard drives work well for rendering since it is generally not read or write intensive.

Graphics
Lumion Act-3D is a GPU-centric rendering application and benefits from having a powerful graphics card.
For post production video editing, we recommend NVIDIA GeForce GTX graphics cards as they provide high performance at a great value compared to Quadro cards.
For lower budget systems, we recommend a single NVIDIA GeForce GTX 1080 Ti. If you require support for 10-bit displays, we recommend adding a Decklink card as well.
For higher budget systems, we recommend a single NVIDIA GeForce Titan Xp, which is currently the top of the line GeForce card with the latest architecture. It also supports 10-bit displays, so no need to add a separate Declink card.
If you are considering a dual graphics card setup, then we recommend two GTX 1080 Ti cards (as opposed to two Titan Xp cards) since it provides extreme power at a great value and utilizes less power from the power supply.

Chassis
The Z840 is recommended if you require dual processors or dual high performance graphics cards. The Z840 can support up to 6 hard drives or 10 SSDs.
The Z640 is recommended if you require a single high-end processor or single high-performance graphics card. You can always add a second processor and double the memory at a later date using the optional Z640 processor riser. The Z640 can support up to 4 hard drives or 6 SSDs.
The Z440 is recommended if you require a single processor with a low core count or mid-range graphics card. The Z440 can support up to 4 hard drives or 6 SSDs.

Specialty Hardware
For massive computes, we carry NVIDIA Tesla K80 and P100 accelerators installed in worlds leading Cubix Xpander Rackmount series expansion chassis. The top selling, Xpander Rackmount 2, Gen 3 expands one PCIe 3.0 x16 slot in the HP Z Worskation into two dual-slot PCIe 3.0 x16 slots for passively cooled cards. Add 2 4 8 or 16 Tesla compute processors to for extreme compute power to take on any advanced product. Shave hours, days, or weeks off your estimated completion time to maximize your productivity.
For rigorous rendering and advanced deep learning solutions, we carry the Cubix Xpander Desktop Elite series expansion chassis ideal for NVIDIA GTX 1080Ti 11GB or Titan Xp 12GB GPUs. The most popular in the series, Xpander Desktop Elite, Gen 3 - 1500w, expands one PCIe 3.0 x16 slot in the HP Z Worskation into four dual-slot PCIe 3.0 x16 slots for actively cooled cards. The 1200w model also available for a mixture of GPUs and specialty hardware cards, and the 8 and 16 GPU model for a grid computing solution.
---
Configuration Recommendations